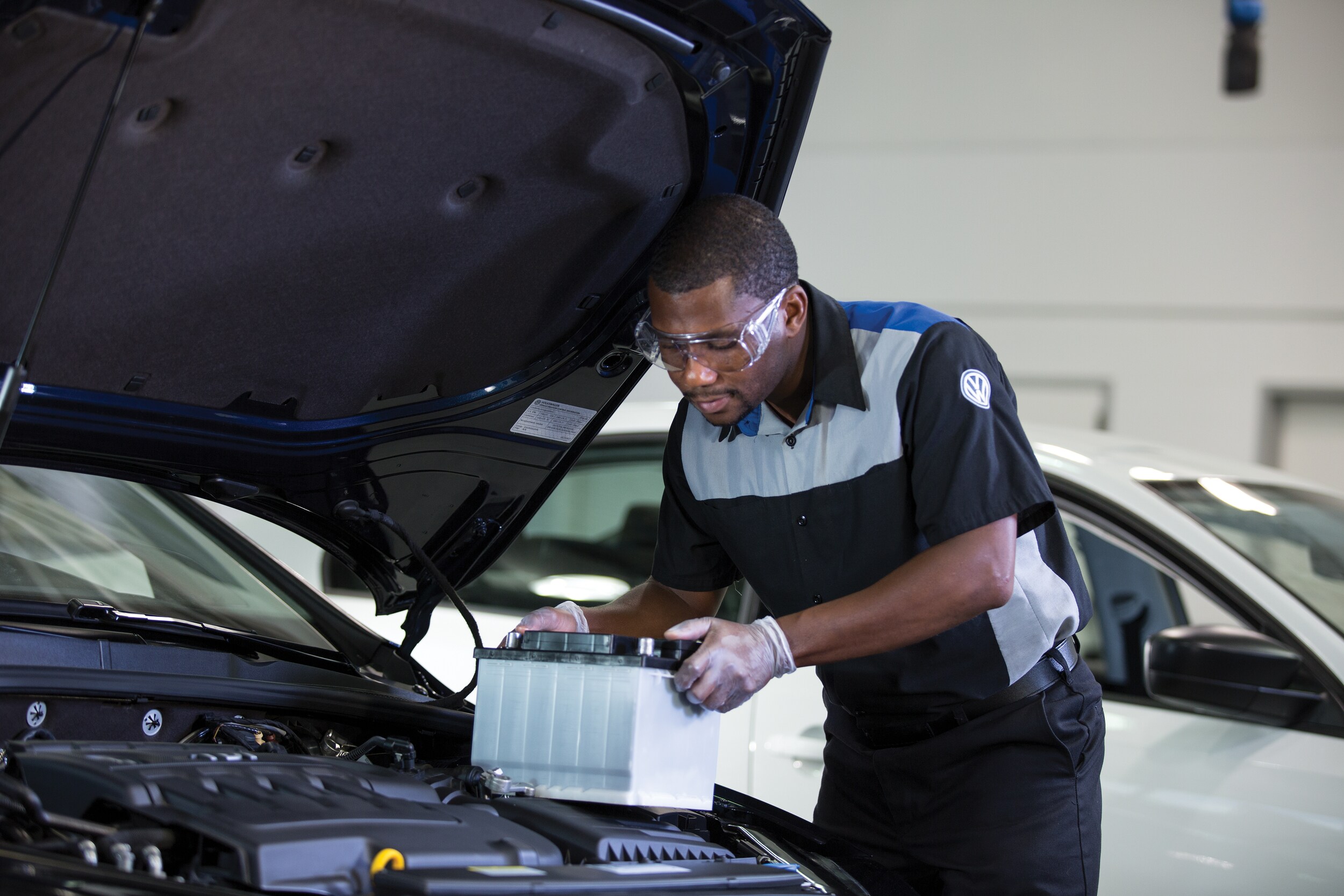 ​Your Volkswagen is known for its smooth ride and favored gas mileage. To help keep that reputation intact, replacing your air filters with high-quality parts will ensure you continue to drive with confidence. Quality air passing through the engine is something many drivers don't consider. When the filter is dirty the performance of your Volkswagen is compromised, that's why we are here to give you a quality air filter replacement.
Think of your Volkswagen engine's air filter as a shield that keeps out dust and other dirty particles. The dust particles that get through can generate abrasion, in a similar way to a sandblaster. When the air filter is dirty, it can badly damage inlet valves, piston rings, cylinder walls, and main bearings. We pride ourselves in providing you with genuine Volkswagen air filter that will keep your Volkswagen running the way it should. When you invest in a Volkswagen air filter you will receive the following:
A filter that gets out even the tiniest dirt particles down to 10 microns.
A filter that is specifically crafted to the needs of each individual engine type.
It will match with the stringent requirement of DIN standard.
A genuine Volkswagen filter that is matched to the relevant filter housing for an optimum seal.
Buying a filter with our dealership will save you money by helping ensure optimum fuel consumption and longer life of your engine.
It is best to check your air filter when your engine isn't running smoothly, including whether it's running unevenly or if there's an increase in idling speeds. If you are unsure if your Volkswagen air filter is clean, you can schedule an appointment with our service department, and we will let you know if your air filter needs to be replaced. We want you driving with absolute confidence, and a genuine air filter will help!